Meet Western Regional Manager Scott Randolph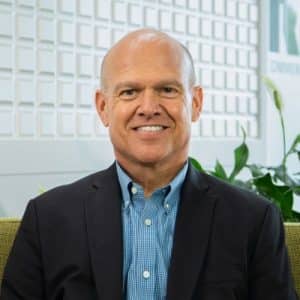 Beghelli USA is thrilled to announce that Scott Randolph has joined the team as the Western Regional Sales Manager. With his home base in Arizona, Scott will cover the territory that extends from Washington State to California to Texas.
Scott comes to Beghelli with over 10 years of experience working in the lighting industry, extensive technological background and is a natural when it comes to working with diverse markets (Fun Fact: Scott even spent some time living and working in Australia).
Beghelli: Where do you live?
Scott Randolph: I live in Oro Valley, Arizona (just outside of Tucson)
Beghelli: Outside of work, what do you like to do?
SR: I enjoy woodworking, motorcycles, camping, and staying in shape.
Beghelli: What did you do before joining Beghelli?
SR: I have over 10 years of experience working in the lighting industry, a strong technological background, and am very familiar with working with agents.  While industrial lighting is at my core, my background also includes working with building controls, irrigation, engineering —  and lighting and power divisions.
Beghelli: Why Beghelli?
SR: I am thrilled to work with a well-respected company such as Beghelli which has been bringing innovative products to the international market since 1982. The company is well respected for its customer service, consistency and long-lasting products. When a position opened up on the west coast, I knew that I needed to explore the opportunity.
Beghelli: Do you have a favorite Beghelli product?
SR: Yes, I have a few, but I'll go with the Tempesta. It is a BAA-compliant, wet location-rated emergency fixture with 70′ on-center spacing.