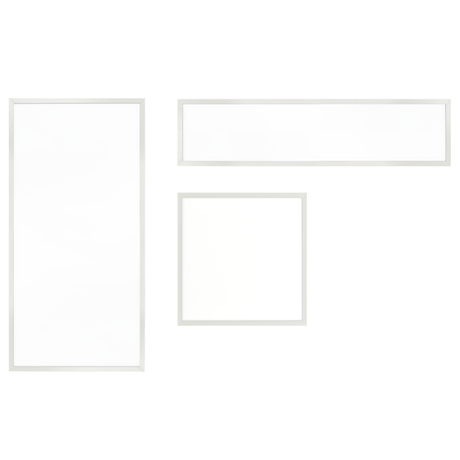 Planex® ECO
Flat Panel LED
Planex® ECO Flat Panels are energy efficient lighting solutions ideal for budget conscious installations in healthcare, offices, banks, retail, hotels, restaurants and schools.
Planex® ECO Flat Panels is offered in 1'x4', 2'x2' and 2'x4' sizes in 3000K, 3500K, 4000K and 5000K correlated color temperatures (CCT). The latest in Beghelli's growing line of value engineered products, the Planex® ECO is the ideal energy efficient replacement for fluorescent lighting fixtures in drop or T-grid ceilings requiring a minimum installation depth. The Planex® ECO Flat Panel comes in 80 and 90 CRI. It is compatible with most 0-10V dimmers, which enables an even light distribution to create stress-free environments per the user's preference.
Planex® ECO is available to SHIP IMMEDIATELY from different US locations. FREE SHIPPING WITHIN US! (No minimum quantity)
If you have any questions regarding Planex® ECO please contact your Beghelli USA Customer Service Specialist at 800-726-4316. We are proud to share with you this evolution in our family of products. We look forward to continually offering new, innovative solutions to our Partners.
CLICK HERE to request a Planex® ECO sales sample.
Features:
Ultra thin flat panel
1x4 (30W) up to 3700 lm
2x2 (30-36W) up to 4700 lm
2x4 (40-50W) up to 7000 lm
80 CRI
L70 life of 60,000 hours
CCT: 3500K - 5000K
0-10V dimming
Grid Ceiling Mount (standard), dual cable suspension, suspension & surface kit, surface kit, and recessed mount.
5-year warranty standard
Standard and Premium DLC