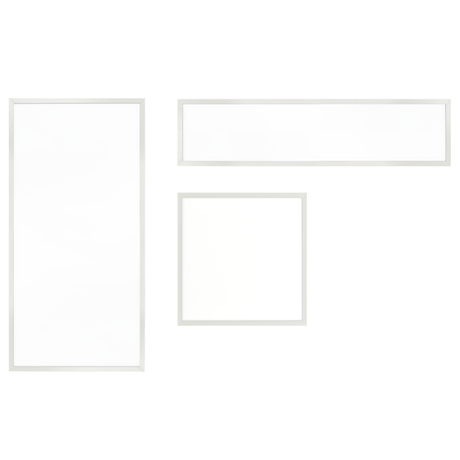 Planex® ECO
Flat Panel LED
Planex® ECO flat panels are energy efficient lighting solutions ideal for budget conscious installations in healthcare, offices, banks, retail, hotels, restaurants and schools.
Planex® ECO flat panels are offered in 1'x4', 2'x2' and 2'x4' sizes. They come in 3000K, 3500K, 4000K and 5000K correlated color temperatures (CCT). The Planex® ECO is the ideal energy efficient replacement for fluorescent lighting fixtures in drop or T-grid ceilings requiring a minimum installation depth. It is offered in 80 CRI and is compatible with most 0-10V dimmers, which enables an even light distribution to create stress-free environments per the user's preference.
Planex® ECO is available to SHIP IMMEDIATELY from different US locations. FREE SHIPPING WITHIN US! (No minimum quantity in stock items)
If you have any questions regarding Planex® ECO please contact your Beghelli USA Customer Service Specialist at 800-726-4316. We look forward to continually offering new, innovative solutions to our Partners.
CLICK HERE to request a Planex® ECO sales sample.
Features:
Up to 136 lm/w
1x4 (25 - 36W) up to 4900 lm
2x2 (20- 50W) up to 5500 lm
2x4 (30- 50W) up to 7000 lm
80 CRI (standard)
L70 life of 60,000 hours
CCT: 3500K, 4000K and 5000K
0-10V dimming
Grid Ceiling (standard), Suspension and Surface Mount
5-year warranty standard
Premium DLC