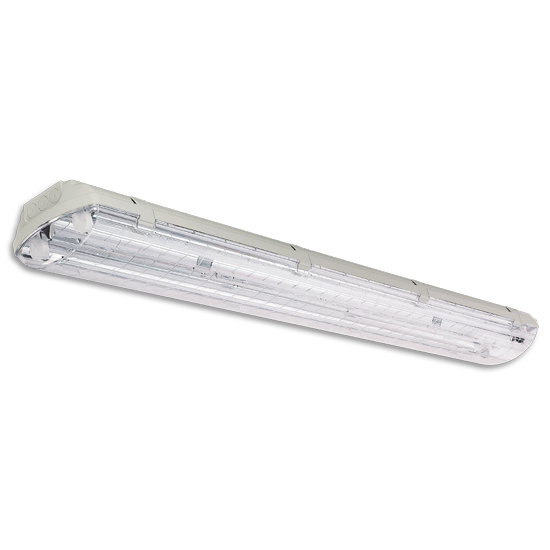 Illumina® BS100
Industrial
ILLUMINA® BS100 is designed to be resilient, highly efficient and easy to install; it is the pinnacle of vapor tight luminaries.
The three piece design snaps together without the need of any tools. The ILLUMINA® BS100 HT version weighs a mere 6.5lbs (4ft) and is available in 2ft, 4ft or 5ft lengths.
Construction is 100% polycarbonate, which makes it corrosion, flame and vandal resistant.
The lens is impact resistant and UV stabilized, ensuring that it will not yellow over time.
The ILLUMINA® BS100 comes in 2 lamp or 1 lamp versions, equipped with AC or emergency.
IP66 Wet Location Ingress Protection rated makes the ILLUMINA® superior to the competition by offering improved protection against strong jets of water ingress from all directions.
Optional HZ100 for hazardous Class I, Division 2 Groups A, B, C, D.
The ILLUMINA® BS100 is ideal for wet locations; parking structures, warehouses, breezeways, canopies, food preparation areas and schools.
Specifications
No specs found on dataset
Resources