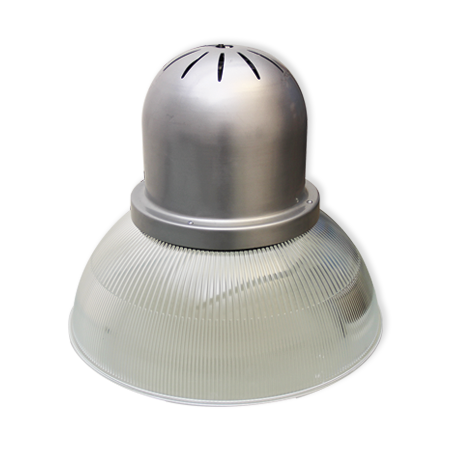 Gran Bella™ LED
MID BAY / LED
The GRAN BELLA™ LED continues the evolution of the LUCE family.
Combining traditional architectural design, industrial durability and high efficiency; the GRAN BELLA™ LED is the definitive mid bay solution.
The one-piece aluminum housing has been designed for suspension cable, pendant and hook mounting. A 22" prismatic acrylic refractor is standard on all GRAN BELLA™ LED luminaires. Additional refractor options are available, as well as a 22" aluminum reflector that allows for custom color.
The GRAN BELLA™ LED is ideal for high celing indoor environments including malls, big box stores, athletic clubs and more.
CLICK HERE to request a Gran Bella™ LED sales sample.
CLICK HERE To download pricing information on the Gran Bella® LED.
Features:
105W and up to 14,048 lumens
155W and up to 19,135 lumens
Mid Bay solution ideal for jobs requiring mounting heights of 12' to 18'
CCT: 3000K, 4000K & 5000K
0-10V dimming
Easy installation and low maintenance
Operating Temperature: HT: -40°C to 35°C(-40°F to 95°) / EM: 0°C to 35°C(32°F to 95°F)