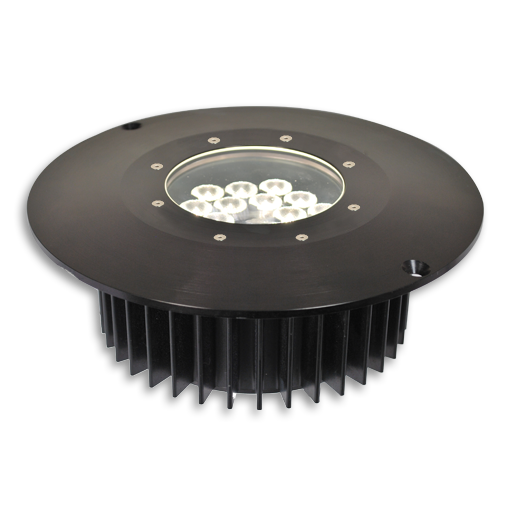 Gira Sole
In-Grade
The Gira Sole series is an in-grade luminaire, designed to be the most advanced in-grade LED luminaire available.
The Beghelli LUCE LED light engine is up to five times more efficient than conventional lamps and capable of retaining up to 70% of its initial light output with an estimated life of 50,000 hours.
Gira Sole is available with white, RGB color mixing or custom color LED light engines. The housing is fabricated from high-strength aluminum alloy with an anodized or hard anodized finish.
The recessed / in-ground design is perfect for use in landscape applications, walkways, corridors, stairwells, restaurants and retail.