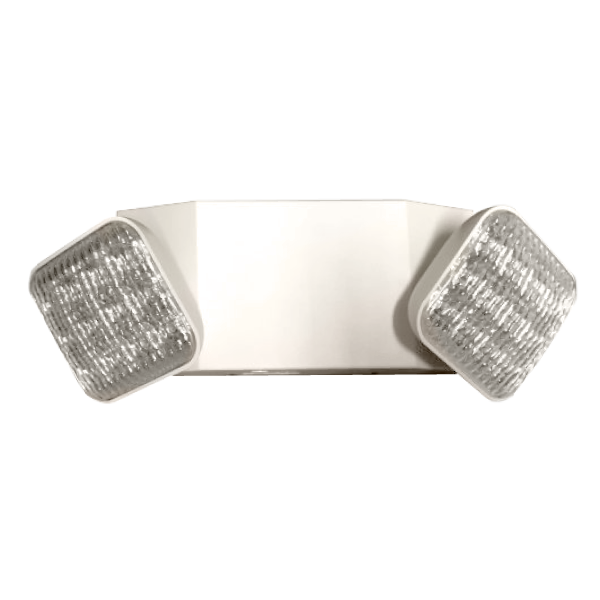 XLP LED2
Remote Capable Emergency Unit
The XLP-LED2 is constructed from 5VA flame retardant, high-impact resistant, thermoplastic. White finish is standard (black color optional). Two fully adjustable 1W LED lamp heads ensure emergency lighting performance, accurate positioning and reduced maintenance. High-lumen option (1.5W per head) available for increased center-to-center spacing. High performance metallized reflector and plastic lens for optimal light distribution. External test switch and monitor LED are standard. Suitable for wall or ceiling mount.
Emergency lighting heads are positioned on a ratcheted track. These adjustable LED lamp heads provides optimal center-to-center spacing. Lens constructed of a high-performance chrome-plated metalized reflector and polycarbonate for optimal light distribution. Universal mounting bracket is easily snapped onto the XLP-LED2 housing. The XLP-LED2 is remote capabale offers addtional options for autotest (self diagnostics) and high output LED heads.
The universal mounting plate and connection system allows installation to a standard junction box. Suitable for surface wall or ceiling mount.