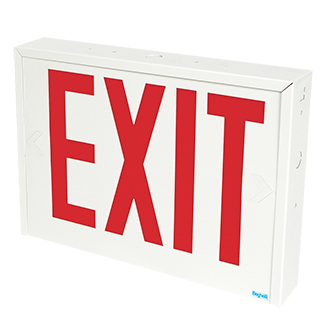 STX NYC
Emergency Exit Unit
The STX-NYC series of commercial exit signs feature an attractive, contemporary steel housing design. Ideal for commercial and institutional installations, the slim profile of this sign blends perfectly with current interior decors.
The STX-NYC comes standard configured with high-output LED technology. Available in both AC only and Self-powered versions.
The STX-NYC exit is suitable for surface ceiling, wall and end mounting. Suitable for indoor installations.