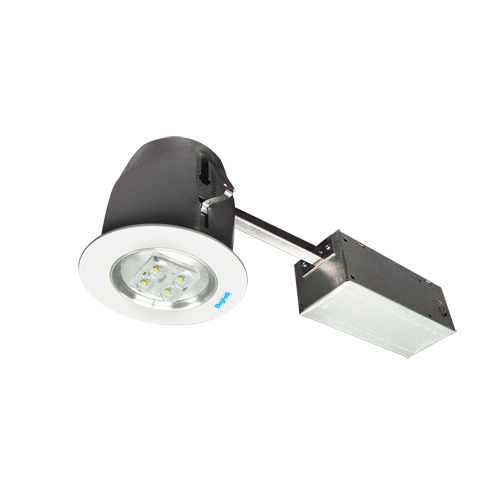 Pluraluce®
Recessed Remote
The Pluraluce® RECESSED remote has a traditional design to blend in with any décor. At a 4" diameter, this compact design provides great performance and an architectural solution.
Each Pluraluce® RECESSED remote is shipped with two unique optical lenses for a choice of symmetric or asymmetric distribution patterns. The symmetric distribution is suitable for open areas with spacing up to 28' on center. The asymmetric distribution is designed for use in hallways and corridors with a spacing of up to 60' on center.
The trim is made of aluminum and comes standard in a white powder coat with optional brushed finishes. The unit is held in place by adjustable side-mounted retaining clips.
The Pluraluce® RECESSED remote is illuminated with four 2.5W LEDs. The LEDs are rated for >50,000 hours at L80.