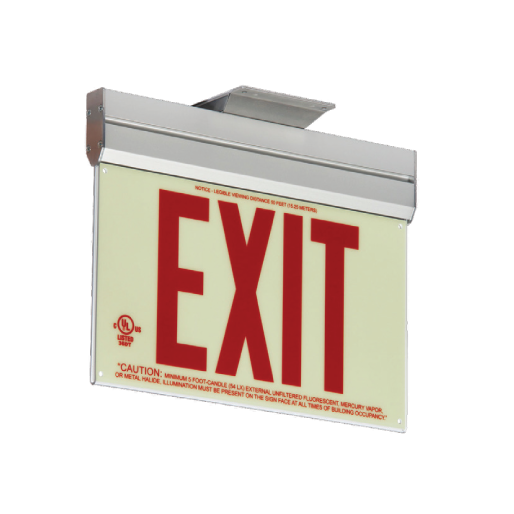 DLX50-SE
to be discontinued on July 22
The DLX50 SE is 100% reliable, there are no internal parts to fail. It is a non-toxic, non-radioactive low profile exit solution. The DLX50 SE is visible at up to 50 feet.
Construction: Plastic photoluminescent panel, red or green lettering. Choice of a silver edgelit with an acrylic framing system (DLX50 SE) or a silver frame ( DLX50 SF). The DLX50 SE can be used for high and/or low level installations and has a 25 year life expectancy. It is visible at 50 feet during a blackout condition.
The DLX50 SE meets current building codes, NFPA Life Safety Code 101 and OSHA requirements; International Building Code 2009/2012/2015 and International Fire Code 2009/2012/2015. Listed for LED lighting.