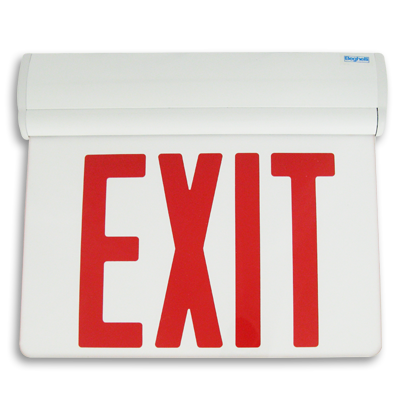 Curva
Edge-lit Exit
The Curva is the newest generation edge-lit exit from Beghelli.
Designed to adapt to your environment, the Curva features a pivot system that allows the Curva to be installed on a wall, ceiling or sloped surface.
Easy to specify, easy to install, the Curva is a universal edge-lit exit that is available in AC only and self-powered versions.
CLICK HERE to request a Curva Edge-lit Exit sales sample.
CLICK HERE To download pricing information on the Curva Edge-lit Exit.
We are proud to share with you this new addition to our Beghelli Emgergency line. We look forward to continuously offering new, innovative solutions to our Partners.