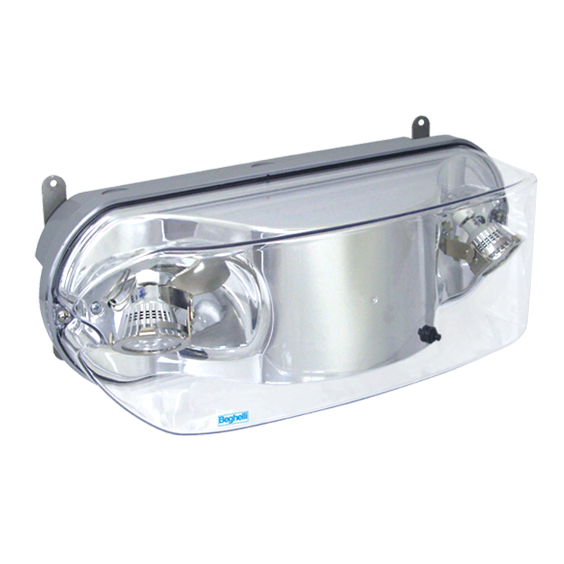 Bravado
Die-cast Aluminum Battery Unit
The Bravado series of industrial grade 6 and 12 volt emergency lighting units are vandal resistant, durable and can be depended on in the case of an emergency.
The gasketed die-cast aluminum housing and clear polycarbonate lens is suitable for areas that are wet, cold or that generate dust.
The charging system offers superior performance and energy efficiency with solid state transfer. Performance optics allows up to 70 foot spacing on center.
CLICK HERE to request a Bravado sales sample.
CLICK HERE To download pricing information on the Bravado.